27 Most Creepiest Gifs On The Internet That Will Steal Your Sleep Forever
Do you have what it takes to go through these images without getting mortally petrified? Let's find out shall we…
1. A female Wolf Spider with her family of little creeps.

2. Is that a tongue?

3. Lights out…

4. Don't look behind you…

5. There's someone inside…

6. Imagine being followed around by him!

7. Emerging out more powerful and scarier…

8. RUN!

9. Don't forget to check your bed before you sleep…

10. You never know whose hiding in the basement…
11. They live inside you.

12. A crab emerging from its old shell.

13. Paranormal activity…

14. He's watching you…

15. A bear walking on two legs is not how you would have had imagined it to be…

16. There's always something creepy about old dudes…

17. Surprise…Surprise!

18. Conjuring…

19. What the insides of a turtle's throat looks like!
20. Don't look under the bed!

21. A snake capable of opening doors!

22. I thought baby seals were supposed to be cute…but…

23. Oh God No!

24. Piranha!

25. Facial reconstruction…

26. Baby masks are scary!

27. NOPE!

GOOD LUCK SLEEPING TONIGHT!
About The Author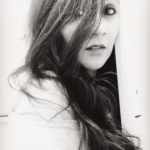 A co-founder at InyMiny, Manaal is a party animal. She loves to cook, travel to exotic places and follows the 'No Tomorrow' cult! Adventure is her turn on as she believes that there is no feeling like the thrill you get from an adrenaline rush. Her motto in life: Get ready to take that leap of faith, because It's NOW or NEVER.
- Facebook Conversations -